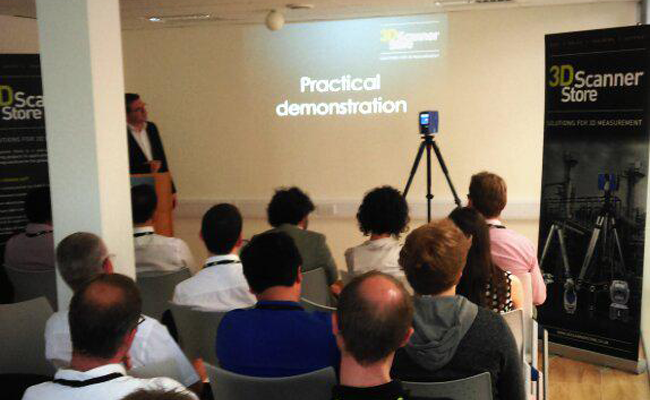 3D Laser Scanning open day success!
Last week we held the first of many 3D Laser Scanning open days at our headquarters in Sheffield.
During the day we had demos of all our equipment including the new FARO Freestyle 3D. We also provided presentations on data processing and exporting into different CAD packages.
Our UK training manager also held a Q & A session with delegates. We also had Guest speakers Paul Fidler and Marcus Abbott, discussing how they utilise 3D Laser Scanning in their field.
We have received some very positive feedback from the day and are already planning our next open day to help take you to the next step in 3D Laser Scanning success.